Theme: Addiction is an Adaptation– A way of escape
Addiction 2020
Join us for 3rd International conference on Addiction and Psychiatry
Update your skills, enhance your knowledge base, and broaden your horizons—all in one place!
Psychiatry, Neurology, Addiction, Mental Health, Stress Management, Anxiety Disorders, Palliative care, Public Health, Psychotherapy, Dementia
Date: September 28-29, 2020
WEBINAR
ADDICTION 2020 cordially invites each and every interested and enthusiastic participant from all over the world to take part in the 3rd International conference on Addiction and Psychiatry, scheduled on September 28-29, 2020
Addiction 2020 is the most suitable platform to explore ones' scientific knowledge by sharing through their presentations and to build a robust network with the eminent people, key decision makers from all-around the academic institutions, Healthcare Institutes, Neurological socities, Biotech organizations of the world. The conference aims to build a strong belief that all other health and medical sciences can provide the healthy circumstances by the inter-bonding with the neuroscience and its aspects. and hence the theme Addiction is an adaptation– a way of escape . ME Conferences organizes a 3000+ Global Events with over 600+ Conferences, 1200+ Symposiums and 1200+ Workshops in USA, Europe & Asia with support from 1000 more scientific societies and publishes 700+ Open access journals which contain over 30000 eminent personalities, reputed scientists as editorial board members.
Why to attend
To share and gain knowledge
To discuss on importance and relevance to advancing neuroscience practice through the continuous professional development
To explore the correlation between Neuroscience and all other psychological studies
To meet with key decision makers in the psychological associations worldwide and learn about the recent advancements, technologies, trends and developments in the field of psychiatry
To find the most recent and innovative advancements in Neuroscience and Neurological studies
Target Audience (Who can attend)
Psychiatrist
Psychologist
Psychotherapist
Psychoanalysts
Neuropathologist
Neurophysiologist
Psychobiologist
Neuroscience Nurse
Professors
Students
Healthcare Professionals
Academicians (Chairs, Deans, Professors, Associates and Assistants, Lecturers)
Business Delegates
Industrial Representatives
Interns and Post-Doctoral fellows
The concept that addiction is a "brain disease" has become widespread and rarely challenged. As Brain disease suggests that understanding and treating addiction in brain is necessarily a useful level of analysis. It explains the limits of over-medicalizing and acknowledging a genuine place for medication in the therapeutic collection. It is essential for an addicted person to understand addiction and to providing optimal care. The brain diseased person can disguises the dimension of choice in addiction, the capacity to respond, and also the essential fact people use drugs for reasons (as consistent with a self-medication hypothesis). The latter becomes obvious when patients become self-denying, yet still struggle to assume rewarding lives in the kingdom of work and relationships. Addicts can choose to recover and are not own victims of their own "hijacked brains
Addiction psychiatry is a clinical speciality within the psychiatric patients mainly focuses on the evaluation, diagnosis, and remedy of human beings who are struggling from one or greater problems related to addiction. This might also consist of problems involving criminal and unlawful drugs, gambling, sex, food, and different impulse manage disorders. Addiction psychiatrists treat a wide variety of sufferers of all a while with varying conditions. Each case of dependency is special and ad psychiatrists should take care of every individual patient. Addiction psychiatrists have to recognize the numerous elements that tie into each individual's struggle with an addiction
A psychiatric disorder is a mental illness diagnosed with the aid of a mental fitness expert that considerably disturbs your thinking, moods, conduct and severely will increase your hazard of disability, pain, death, or loss of freedom. A psychiatric sickness may additionally causes bodily symptoms, such as a headache, lower back pain, or belly pain. In addition, your signs have to be greater severe than predicted response to an upsetting event, such as regular grief after the loss of a loved one
Adolescent and child psychiatry or pediatric psychiatry is a branch of psychiatry mainly focuses on the diagnosis, treatment, and prevention of mental disorders in children, adolescents, and their families. It investigates the biopsychosocial factors that influence the development and course of these psychiatric disorders and treatment. Child and adolescence behavioral therapy denotes a number of procedures and methods used to help children and adolescents who are facing difficulties with their emotions or behaviour. Childrens experience emotions involve in behaviours that interfere with their happiness and ability to display at that time they need to consult a behavioural therapist. Children can experience various types of mental health disorders such as anxiety disorder, eating disorder, mood disorder, Schizophrenia, Autism spectrum disorders
Clinical neurophysiology is a medical practise that studies about the central and peripheral nervous systems through the readings of bioelectrical activity, whether spontaneous or stimulated. It consists both research regarding the pathophysiology along with clinical methods used to diagnose diseases involving both peripheral and central nervous systems. Examinations in the clinical neurophysiology field are not limited to tests conducted in a laboratory. It is thought of as an extension of a neurologic consultation. Tests that are conducted are concerned with measuring the electrical functions of the brain, spinal cord, and nerves in the limbs and muscles. It can give the exact definition of site, the type and degree of the lesion, along with revealing the abnormalities that are in question. Due to these abilities, clinical neurophysiology is used to mainly help diagnose diseases rather than treat them
Forensic psychiatry is a subspecialty of psychiatry and is related to criminology. It encompasses the interface between law and psychiatry. According to the Law, it is stated as "a subspecialty of psychiatry in which scientific and clinical expertise is applied in legal contexts involving civil, criminal, correctional, regulatory, legislative matters, and in all specialized clinical consultations in areas such as risk assessment or employment. A forensic psychiatrist provides services such as determination of competency to stand trial to a court of law to facilitate the adjudicative process and provide treatment, such as medications and psychotherapy, to criminals
A mental sickness is a physical illness of the intelligence that reasons disturbances in thinking, behavior, electricity or emotion that make it challenging to manipulate with the regular needs of life. Research is starting to discover the elaborate causes of these ailments which can encompass genetics, talent chemistry, brain structure, experiencing trauma and or having another clinical condition, like heart disease
The two most frequent intellectual health stipulations are:
Anxiety Disorders – More than 18% of adults every year war with some type of anxiety disorder, consisting of post-traumatic stress disease (PTSD), obsessive-compulsive ailment (OCD), panic disease (panic attacks), generalized anxiousness disorder and unique phobias
Mood Disorders – Mood disorders, such as depression and bipolar depression, have an effect on almost 10% of adults every year and are characterised via difficulties in regulating one's mood
A neuropsychologist is a psychologist who specialises in the functions of the brain, particularly memory, concentration and problem solving. Their work involves testing and assessing the psychological problems people may experience following an injury or neurological disorder, and helping them in their rehabilitation.
Neuropsychiatrists and neuropsychologists specialise in treating patients with neurological conditions and helping them to deal with the psychological effects of illness or injury
Psychopharmacology is the scientific study of the effects drugs showing effects on mood, sensation, thinking, and behavior. It is differentiated from neuropsychopharmacology, which gives the correlation between drug-induced changes in the functioning of cells in the nervous system and changes in consciousness and behavior. The field of psychopharmacology studies gave a wide range of substances having various types of psychoactive properties, focusing primarily on the chemical interactions with the brain. Psychoactive drugs binds with particular target sites or receptors found in the nervous system to make widespread changes in physiological or psychological functions. The specific correlation between drugs and their receptors is referred to as "drug action", and the widespread changes in physiological or psychological function is referred to as "drug effect"
Major Addiction Associations and societies around the Globe
American Academy of Addiction Psychiatry
American Society of Addiction Medicine
Canadian Addiction Counsellors Certification Federation
Georgia Addiction Counselors Association
International Association of Addiction & Offender Counsellors
International Society of Addiction Medicine
National Association of Addiction Treatment Providers
National Association of Alcohol and Drug Abuse Counsellors
National Institute on Alcohol Abuse and Alcoholism
National Institute on Drug Abuse
New York Society of Addiction Medicine (NYSAM)
State association of addiction services
Major Psychiatry Associations around the Globe
American Psychiatric Association
Illinois Psychiatric Society
World Psychiatric Association
Kentucky Psychiatric Association
Psychiatric Associates of Iowa City
Comprehensive Psychiatric Associates
Associations First Ltd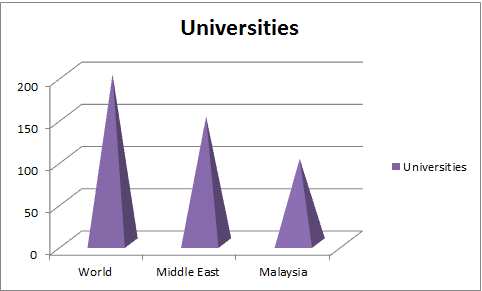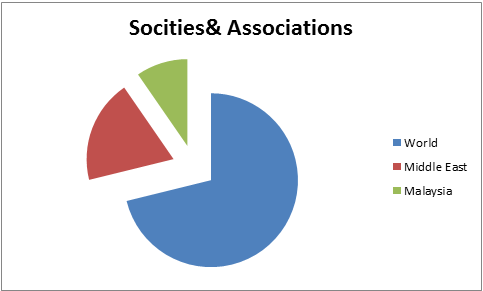 Related Societies
European Psychiatric Association
American Psychological Association
National Alliance on Mental illness
Mental health Association in Maryland
Society for Mental health Research
American Academy of Child and Adolescent Psychiatry
Australian Clinical Psychology Association
American Society of Addiction Medicine
National Institute on Alcohol Abuse and Alcoholism (NIAAA)
National Rehabilitation Association (NRA)
Research Society on Alcoholism, National Association of Addiction Treatment Providers
The International Society of Physical and Rehabilitation Medicine (ISPRM)
The Finnish Association for Mental Health
Market Research
Addiction is a growing concern across the globe. According to the 2016 National Survey on Drug Use and Health (NSDUH), 15.1 million adults aged 18 year and above had alcohol use disorder, which included nearly 9.8 million men. About 1.3 million adults received treatment for AUD at a specialized facility in 2016. Over 17 million people in the U.S. are living with a diseases caused by smoking. According to CDC survey, tobacco use causes nearly 6 million deaths globally each year. Current trends indicate that tobacco use is likely to cause more than 8 million deaths annually by 2030
Projections: Growth by 5-10 years
Addiction treatment is intended to help addicted individuals from compulsive seeking. Drug abuse and addiction treatments are provided in several different settings by using a number of behavioral and pharmacological approaches. The global addiction treatment market was valued at approximately USD 4.0 Billion in 2016 and is anticipated to expand at a CAGR of over 6.0% from 2017 to 2025 to reach value of approximately USD 7.0 Billion by 2025. Favourable reimbursements for smoking cessation therapy, growing abuse of prescription drugs, and rise in government initiatives to raise awareness about drug addiction are some factors driving the addiction treatment market from 2017 to 2025. Drug abuse treatment providers and manufacturers of treatment products are focusing on raising awareness among people and drug store owners about adverse effects of drug abuse and importance of abuse treatment to increase the customer pool. Moreover, companies are offering training for identification of potential drug abusers and alcohol abusers and use of drug abuse testing to law enforcement agencies. Awareness through television advertisements, information brochures, newspapers, and other media have proved to be effective in curbing substance abuse crisis
We gratefully thank all our wonderful Keynote Speakers, Speakers, Conference Attendees, Students, Organizing Committee Members, and Media Partners for making Addiction 2019 Conference the best ever!
Conference Series LLC Ltd hosted the "2nd International Conference on Addiction and Psychiatry" (Addiction 2019) during June 10-11, 2019 at Helsinki, Finland
Addiction 2019 is specifically premeditated with a unifying axiom providing platform to widen the imminent scientific discoveries in the field of Addiction and Psychiatry and to deliver novel ideas besides incorporating better understanding of their role in Addiction, Psychiatry, Business Management and Marketing.
The scientific meeting has laid the path for the development and the validation of Addiction and Psychiatry under the theme of "Onceptualizing the new discoveries and advanced technologies for the treatment of addiction".
The conference was initiated with the Honorable presence of the Keynote forum. The list includes:
Norman S Miller, Health Advocates PLLC, USA
Anna Grzywacz, Pomeranian Medical University, Poland
The highlights of the meeting were the eponymous lectures, delivered by the following Plenary Speakers:
Ian Treasaden, West London Mental Health Trust, UK
Aaron Huey, Fire Mountain Residential Treatment Center, US
Carolina Sereijo, Faculdade de Medicina de Lisboa, Portugal
Anna Grzywacz, Pomeranian Medical University, Poland
By the endless support of the Journal of Addiction Research & Therapy
Conference Series LLC Ltd is pleased to announce our 3rd International conference on Addiction and Psychiatry during April 20-21, 2020 at Kuala Lumpur, Malaysia
For Abstract Submission / Registrations Email at: [email protected]
To share your views and research, please click here to register for the Conference.
To Collaborate Scientific Professionals around the World
Special Issues
All accepted abstracts will be published in respective Our International Journals.
Abstracts will be provided with Digital Object Identifier by